SIFCE enters Moscow World Food Exhibition and has reached strategic cooperation with the organizers
Author:admin Date:2019-10-10 16:52:36 Click:
On September 24-27, local time in Russia, the 28th World Food Moscow, hosted by the famous British exhibition company ITE Group, was grandly opened at the Crocus Expo. The 2020 SIFCE conference group was invited by World
food Moscow. The meeting not only accelerated the international promotion of 2020 the 11th shanghai frozen and chilled food expo(2020 SIFCE), but also enabled the two sides to find opportunities for cooperation and achieve strategic cooperation.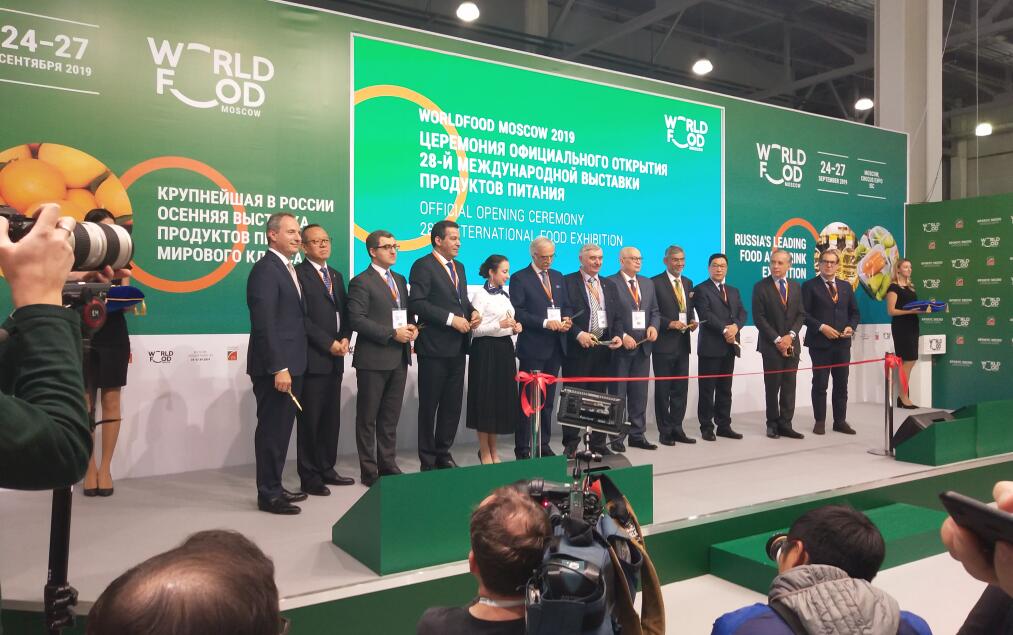 Worldfood Moscow is a UFI-certified professional food exhibition, which is divided into 12 professional fields, including meat and poultry, seafood, convenient ready-to-eat meals, oils and sauces, fruits and vegetables, healthy organic foods and drinks. The exhibition attracts 1,560 exhibitors from 65 countries and 30,710 professional visitors from 80 Russian regions and 98 countries.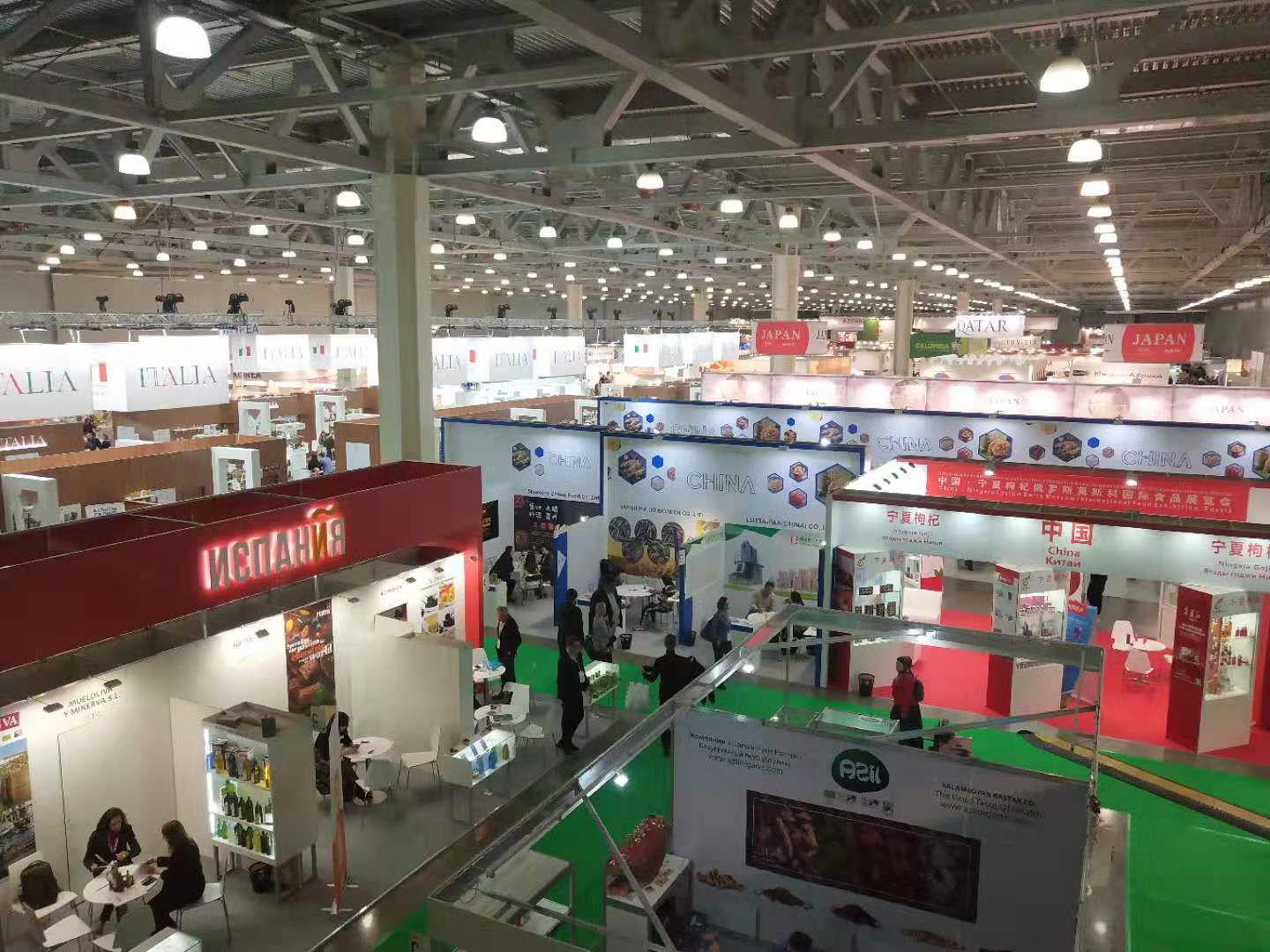 At World food Moscow, we were warmly received by the organizers of the Moscow exhibition. Mr. Han Youheng, executive director of Shanghai Aige Exhibition Service Co., Ltd., cooperated with Ms. Portfolio Director Olga Chirkadze of Russia Exhibition and General Manager Dmitry Zavgorodniy of Russia Exhibition on the cooperation between the two parties in the coming year, Iin-depth talks and agreement on the cooperation and publicity of the two sides. In addition, we have also negotiated with many international agents such as Italy, Morocco, Thailand, Vietnam and Russia. They expressed their strong interest in SIFCE held in 2020.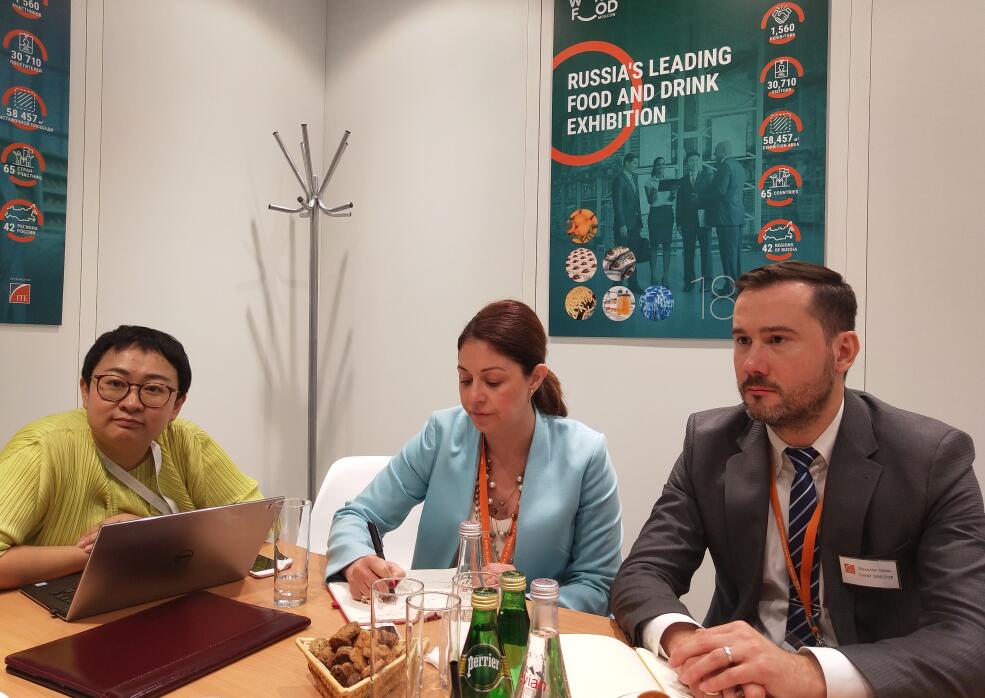 As a joint venture company of ITE in China, Han Youheng, executive director of Shanghai Ai Ge Exhibition Services Co., Ltd., held a business meeting with Mark Shashoua, CEO of ITE Group. From the perspective of the company's long-term development, Mr. Han Youheng promoted the rapid development of all the exhibitions of Ai Ge, and reached an agreement with Mark Shashoua on how to effectively connect the group's overseas exhibitions.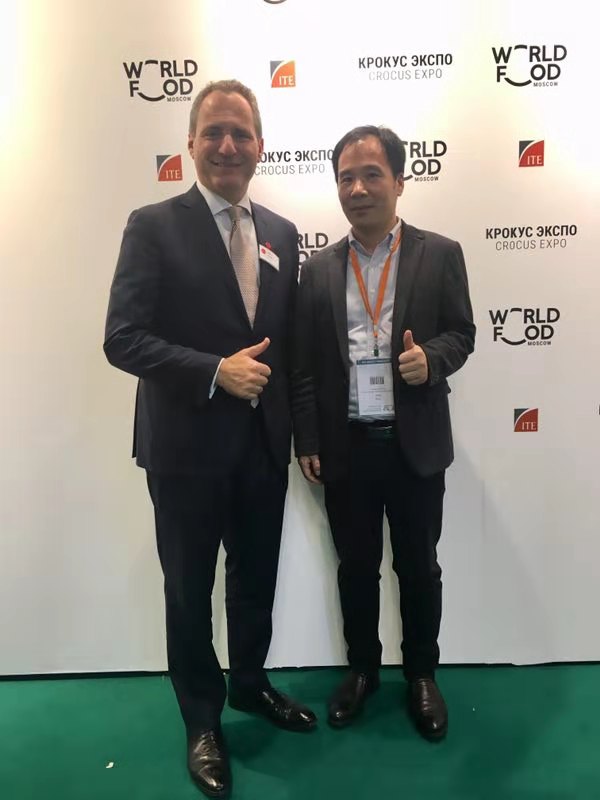 In addition, we visited the exhibitors of meat, seafood, frozen fruits and canned products one by one, and introduced the 2020 SIFCE to the exhibitors and invited them to explore the Chinese market.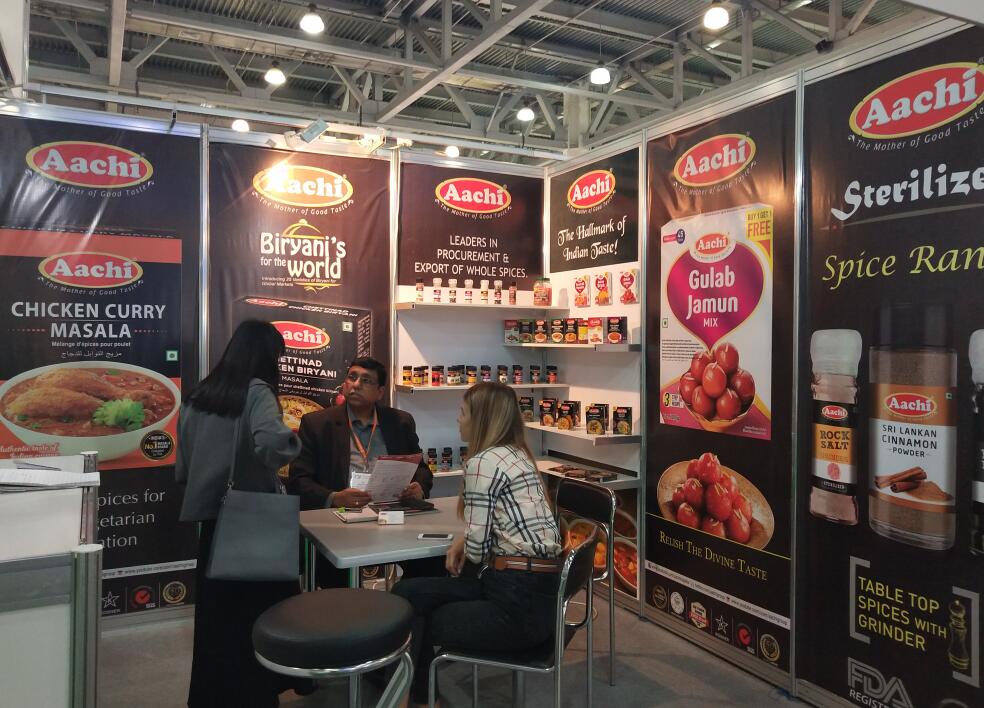 The 11th Shanghai International Frozen and Chilled Food Expo will be held at the Shanghai New International Expo Center on August 26-28, 2020. As the weather vane of the food and beverage industry, next year's exhibition will reach 120,000 square meters, covering W1-W5, N1-N5 There are more than 2,500 exhibitors and more than 80,000 visitors in the exhibition hall. Regardless of size or influence, it is an indispensable industry event for industry professionals. The investment promotion work in 2020 has been fully launched, and new and old exhibitors are welcome to call us.